Used on some OEM CAN which has a fuel consumption meter that can be used in MaxxECU to display a custom value.
Currently used by
Note: Make sure the enabled OEM CAN protocol is using this input before activation.
Example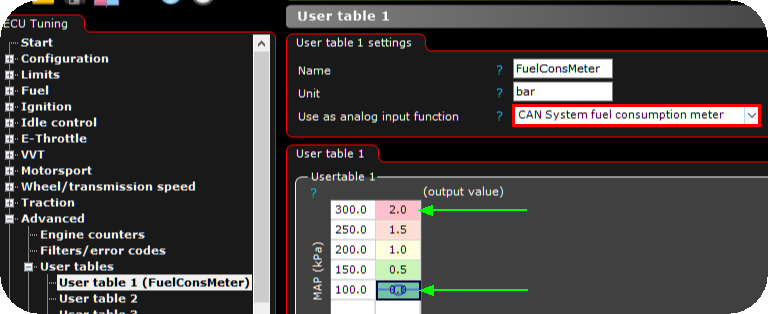 In the above, the BMW E46 fuel consumption meter is enabled as a boost gauge instead, see BMW E46 330i (MS 42/43) for example configurations.