Most tuning in MaxxECU is done using 2D table, but a 3D view is also available.
2D table view

An example view of a 2D table.
Surface 3D view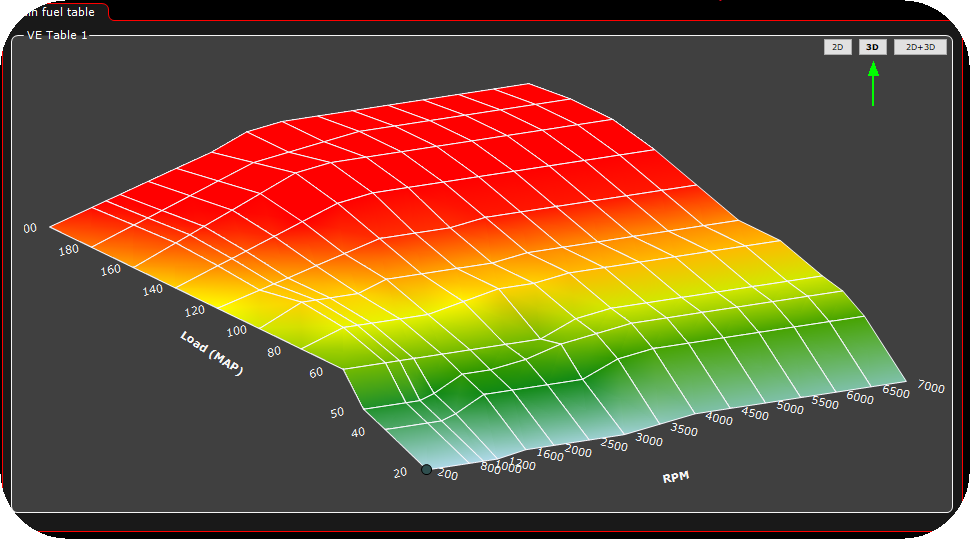 Surface 3D view.
Note: Change of axis sources, insert/remove/change rows/columns can only be made in 2D tables, see 2D table operations.