Wiring example for temperature sensor or switch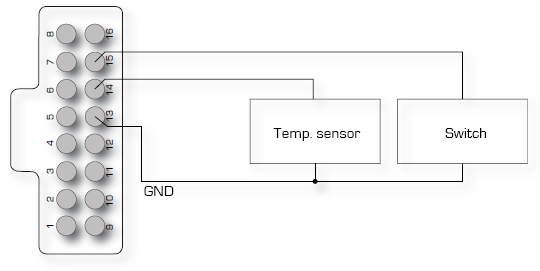 Wiring example for MaxxECU plugin to available temperature input.
Note: Check available inputs on your solution, this is just an example.
Wiring example for larger fuel pumps

Most plugin solutions uses the stock fuel pump output, but in some cases you need to install more fuel pumps, which can be connected to available outputs.
Note: The above is just examples, please check available outputs for your solution.