Options for connectiong ignition coils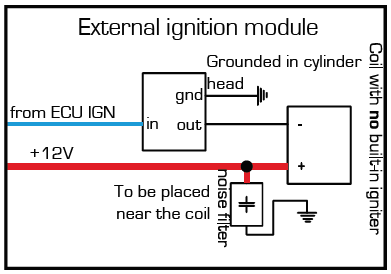 External ignition module wiring.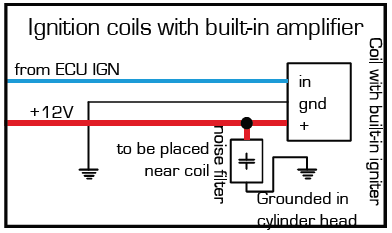 Ignition coil with built-in ignition amplifier wiring.
Note: It is NOT recommended to use IGN to "always enabled" (always enabled is not an option on IGN output, but you can user User output to actually make it "always enabled").
IGN = +5v with 100Ohm resistor = 50mA MAX current.
Note: IGN output can NOT be used as GND output, since the IGN outputs are only +5v or floating.